OUR PHILOSOPHY:
"I WILL FIGHT TO PROTECT YOUR LEGAL RIGHTS UNDER THE LAW."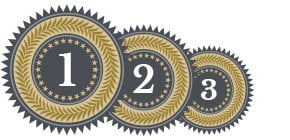 Experienced Local Representation
Here at Csonka law we have a simple philosophy.  Provide top notch representation from an experienced team of legal professionals with personal attention only a local attorney can provide.  After spending a decade working for some of the largest bankruptcy firms in the state I founded Csonka Law so that I could bring that big firm experience to a more personal level.
The areas of our primarily practice, Bankruptcy and Employment Law, are often deeply personal and highly traumatic to our clients.   When facing the loss of home, crushing debt, discrimination at work, or the denial of unemployment benefits you deserve representation that is competent, accessible, and focused on your needs.
At Csonka Law you are truly a name not a number.  I personal interview every new client in a free consultation because that is the only way I can truly evaluate your case.   If you retain Csonka Law I will be your attorney throughout not some nameless associates.  You will know you paralegal by name and they will know yours.   That is just what we do here at Csonka Law.
Michael J. Csonka,  Esquire
Bankruptcy, Not the End of the World, But the Beginning of a New Life After Debt.
If you are like most Americans drowning in debt you are terrified of facing Bankruptcy.   Many people fear they will have to give up everything, never have credit, and face public shaming.   Bankruptcy is too often seen as a tragic end to their financial story when nothing could be further from the truth.
In reality Bankruptcy is not just one apocalyptic option but a variety of different "chapters" with solutions ranging from a total discharge of most debts in a chapter 7 to a chapter 13 repayment plan which allows you cure deficiencies in secured debts, such as mortgages over time to save your home, or to repay only what you can afford with the rest of your debt being discharged.
What all these chapters have in common is that they are designed to give people in hopeless situations a fresh start.  In most cases you can keep your house, your car, and your personal possessions.  Although bankruptcy can stay on your record for ten years most debtors begin rebuilding their credit almost immediately and in many cases achieve functional credit within a few short years.
If you are facing financial hardships like those listed below ask your self this question this.  Will things get better in a year, or five years if I do nothing?  If the answer is no then Bankruptcy may be your chance for a new beginning.
Foreclosure→
Sheriff's Sales →
Harassing Creditors →
Judgments →
Repossessions →
Credit Card Debt→
"God grant us the serenity to accept the things we cannot change, the courage to change the things we can, and the wisdom to know the difference."
Bankruptcy Law
We specialize in consumer bankruptcy cases including Chapter 7 and Chapter 13 Bankruptcies
.
 Employment Discrimination Law
Discriminated against at work?We can help
.
Unemployment Compensation Law
Have you been denied unemployment benefits?We can help
.
REQUEST A FREE CONSULTATION
Fill out the form below to recieve a free and confidential intial consultation.